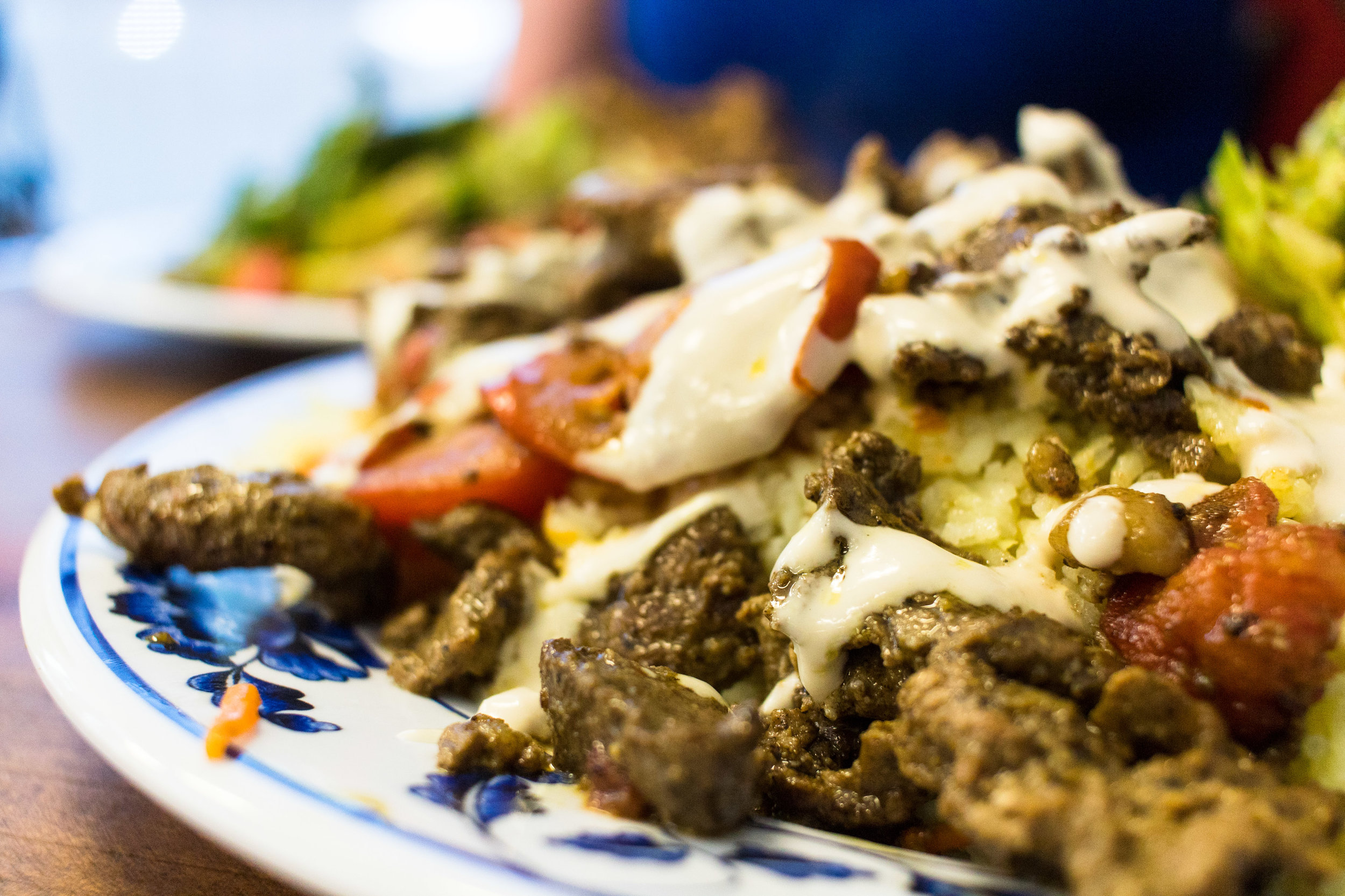 a delicious hole-in-the-wall serving Mediterranean/Lebanese food!
Wally's Cafe
Rocklin, CA
Our international foodie story has come to an end. However, it is not THE end of our blog--oh no!

Today we bring you Wally's Cafe a Lebanese/Mediterranean style restaurant from where I used to live. Following Yelp's recommendation of 5 star,s we gave this place a try. It was better than great, it was truly a delight! Definitely one of the better, if not the best restaurant of this style in the area. Tucked away in a little shopping center, it really is a hole-in-the-wall. Wally's Cafe itself is very homey and simple, but the servers/owners were super welcoming and attentive. The food though is the true star. The dishes were cooked perfectly and the rich spices and flavour...well lets just say I'm salivating right now.

Drinks
Water: replenished regularly.

Soup
Lentil Soup (Both): This was a very light and tasty lentil soup. It was a little bland, almost a palate cleanser. The carrot shreds added a slight hint of sweetness and colour. I loved it, Debra did not, I ate Debra's bowl as well...

Entrees
Pomegranate Chicken over Rice (Natalia): This was too interesting to pass up, even for my usual lamb at a Mediterranean-style restaurant. Wally's does a great job with this dish, it was sour and savory. It's unusual to get a dish that is more sour than sweet and it was magnificent. I definitely savoured every. Single. Bite. The chicken paired nicely with the rice. Something more subdued compared to the punch the meat packed. Plus it was served with salad. I love salad. And a good side salad is rare. Wally's did it right!
Meat over Rice (Debra): This whole place was DELICIOUS. I honestly can't remember what meat it was, but I remembered finishing the whole plate! Everything was so fragrant, from the meat, to the rice, and even the salad was damn good! The sauce really pulled in the whole plate together. The service was pleasant at Wally's, the portions were huge- everything about Wally's is quite awesome.

Desserts
Baklava (both): Definitely made in house and you could taste the butter. The pieces were small, but who is gonna complain about complementary baklava? Anyone? I thought not. The nutty, honey, and butter taste leaves you craving more so watch out!
Wally's Cafe (Rocklin)
2110 Sunset Blvd
Rocklin, CA 95765
(916) 580-0850